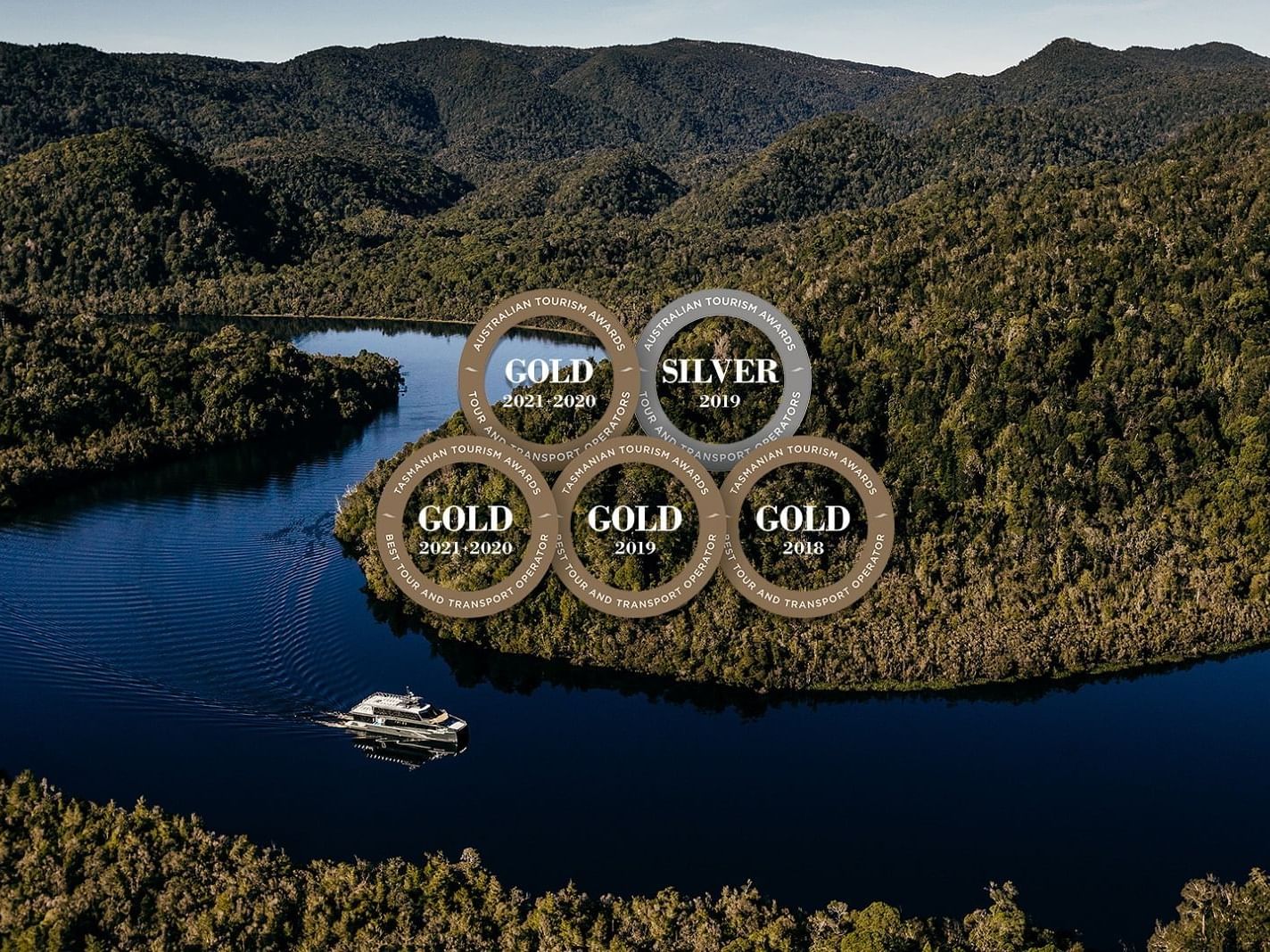 Gordon River Cruises wins Australian Tourism Award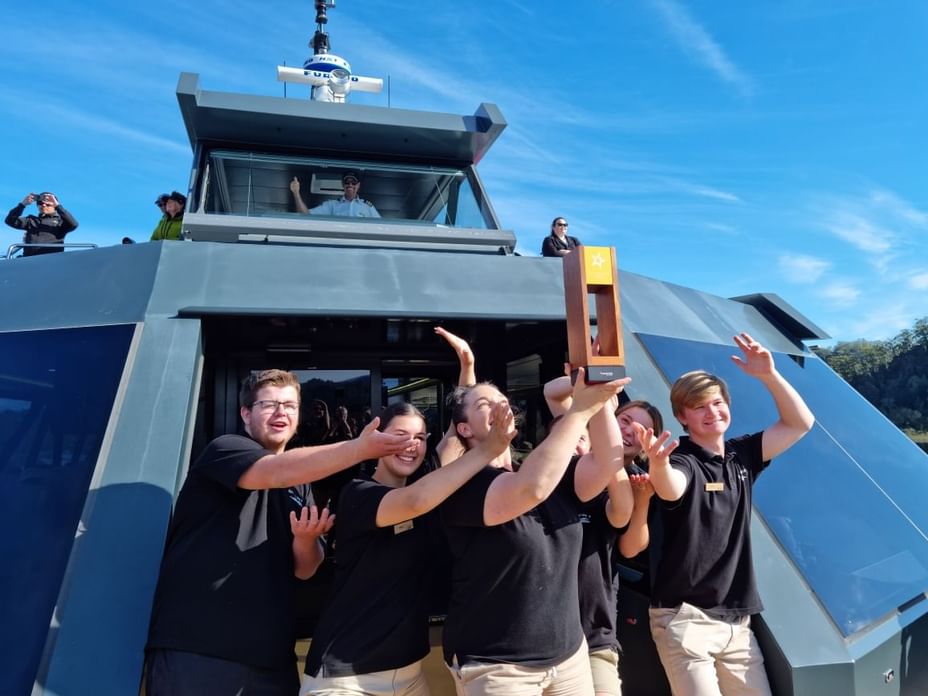 Gordon River Cruises has been crowned the Tour and Transport Operator of the Year at the 2021 Qantas Australian Tourism Awards. The Australian Tourism Awards are the industry's most premier awards program and anticipated event. The awards were held at the Sunshine Coast Convention Centre on Friday 18th March in Queensland.
We are incredibly honoured to bring this nationally recognised award home to the remote west coast of Tasmania. We actively work to limit our overall environmental footprint, support community and wildlife initiatives, and empower our staff through a range of development opportunities. We're passionate about creating an unforgettable wilderness experience for our guests and are so proud to share the stories of our ancient river and rugged region with others.
On behalf of everyone at Gordon River Cruises and NRMA, we would like to thank our guests for cruising into the wild with us and for their ongoing support. We also extend our congratulations to all the other tourism operators recognised at the awards ceremony on the Sunshine Coast.