Immersed in Tasmania's western wilderness
Step aboard Spirit of the Wild and glide through the UNESCO Tasmanian Wilderness World Heritage Area. Experience the untouched rainforest, rugged history and fascinating characters of Tasmania's west coast.
FRIDAY & WEEKEND SPECIAL - SAVE UP TO 25%
Use promo code FSS and save 20% on the Gordon River Cruise. Are you an NRMA Member? Use promo code MFSS and save 25%! Valid on bookings until the 30th of November on Friday, Saturday and Sunday availabilities.
Our award-winning cruises showcase a remarkable part of the world. Journey back to another time and place on our half-day Gordon River Cruise aboard Spirit of the Wild. Or join us aboard MV Sophia and venture into the human and natural history of the west coast on our small-group tour The Pillinger Explorer.
Gordon River Cruises wins GOLD at Nationals!
We're thrilled to announce Gordon River Cruises has been crowned the Tour and Transport Operator of the Year at the 2021 Qantas Australian Tourism Awards. The Australian Tourism Awards are the industry's most premier awards program and anticipated event.
OUR VESSELS
Spirit of the Wild is unlike any vessel to cruise on the Gordon River. She features a unique hybrid-propulsion system, making for a near-silent experience in the enchanting wilderness.
Our sleek and high-speed MV Sophia caters for 10 passengers and is ideal for boutique Tasmanian seafood experiences, fishing charters and for our intimate tours to explore the historical township of Pillinger.
TASMANIAN WILDERNESS
The UNESCO Tasmanian Wilderness World Heritage Area covers 1.6 million hectares of our west coast. It is one of the last expanses of temperate wilderness in the world and covers a number of parks and reserves across Tasmania.
OUR STORY
Cruising on the Gordon River hasn't always looked this way. We are incredibly priviledged to be part of our river's history, to share her stories and to help preserve this magical place for generations to come.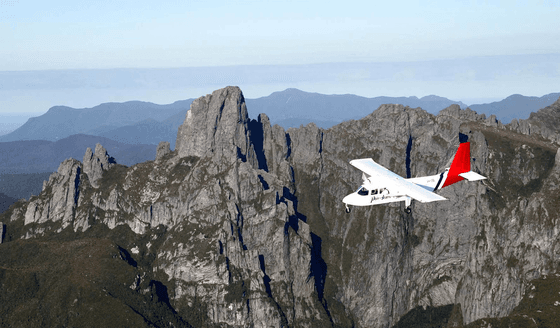 Experience the incredible western wilds from the air and water. Together with Par Avion, we have brought you the ultimate wilderness day tour departing from Hobart
Read more
Staying in Strahan
There are a number of accommodation options in Strahan. Stay in the heart of our charming town at Strahan Village, located within walking distance of restaurants, attractions and activities such as Gordon River Cruises and The Ship That Never Was.
Must Do Trip

Wonderful day - lots of time to enjoy the peace and beauty of the wilderness. The Premier Upper Deck seating was sensational - gorgeous food all day. Thank you
Been wanting to this trip for years and now delighted we have

My wife and I our adult daughter and her husband spent a delightful day on this iconic trip. The boat was excellent,comfortable and extremely quiet when cruising on the river itself— we were lucky in cruising on a day with no wind so when we left the harbour for a quip trip outside it was still very comfortable. The rain forest walk was enjoyable and the guided tour of Sarah Island was outstanding due to the wonderful manner and knowledge of our guide. All food on the boat was delicious and more than met our needs.
Awesome experience!

A wonderful experience with amazing scenery and interesting commentary peppered with entertaining stories. The cruise crew were friendly and competent and the lunch provided was delicious.
Best Tourism Experience in Tasmania

If you visit Tasmania this is a "must do". The cruise is excellent in every way. Interesting, informative and educational. It is also fun and the service on board is exceptional. There are not enough superlative words to describe it. All levels of ticketing provide an excellent experience. However, the Premium Upper Deck is the height of luxury. Excellent food and great Tasmanian wine etc. The seating is also excellent, providing great views. The staff go out of their way to make the whole trip memorable.
A fantastic experience!

Wild, gorgeous scenery & wildlife. Comfortable & quiet boat, and friendly and fantastic crew. Couldn't recommend any higher.