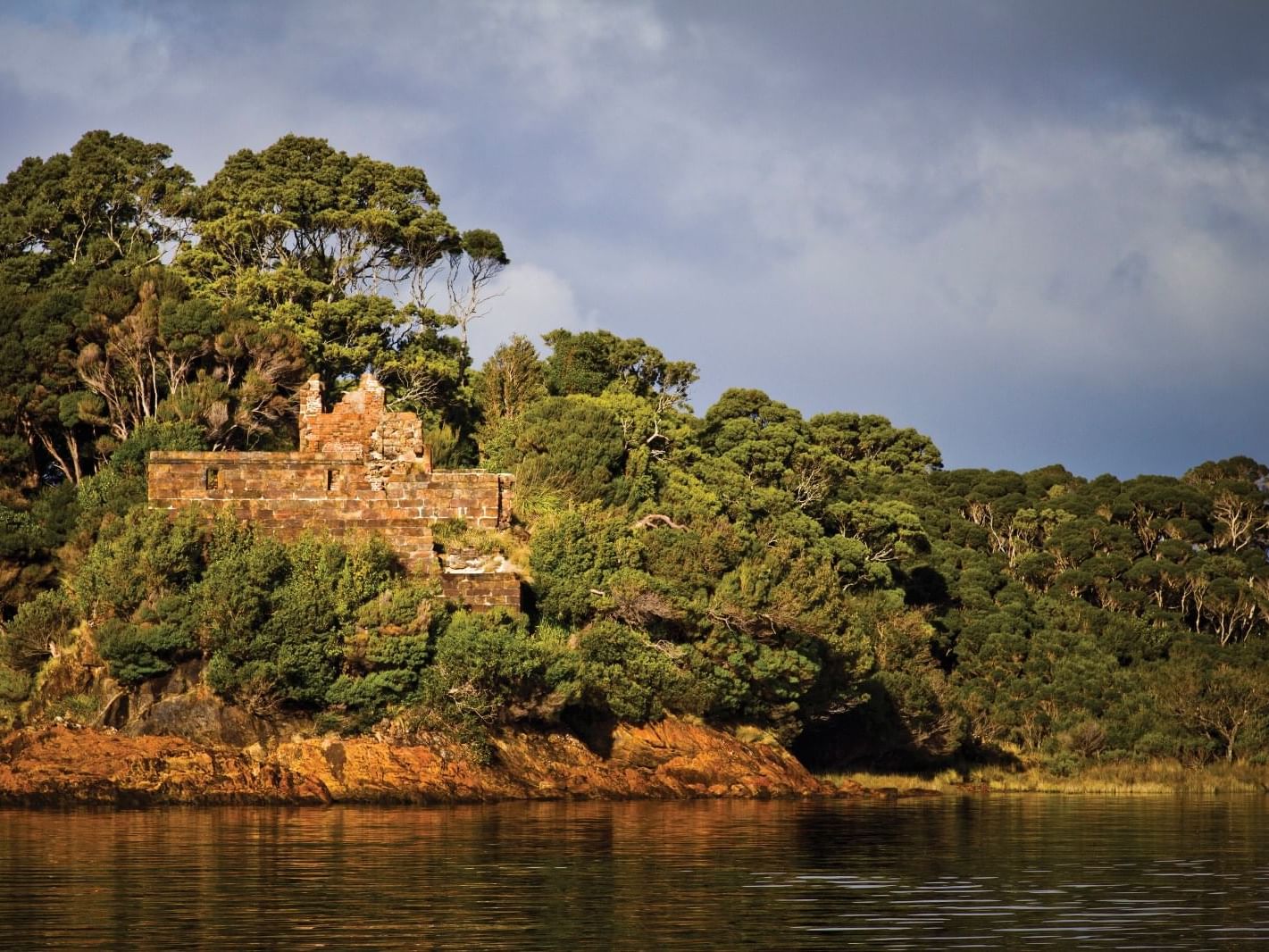 Sarah Island: Harbouring Secrets Of A Convict Past
Tasmania has many places that conceal some of the darker aspects of our early settlement. One such place is Sarah Island which is the setting for one of Australia's most famous novels "For the Term of his Natural Life." Located in the south-west corner of Macquarie Harbour, smatterings of brick ruins remain as a reminder that this was once a bustling, productive and often brutal penal colony between 1822 and 1833. At its height, there were about 500 people living there.
Essentially, Sarah Island was set up for prisoners who had re-offended whilst serving their first sentence. The penal settlement was notorious for its sadistic timber-hauling chain gangs, but many convicts also worked as signalmen and boat crew. The island developed a successful boatbuilding industry due to the prevalence of the Huon Pines with their highly-durable wood. This brought in professionals such as carpenters, shipwrights and draughtsmen. Surprisingly, some women and children also lived in this harsh environment.
Worse than the punishments meted out to prisoners was the constant lack of food. Sarah Island was so isolated that obtaining supplies was always difficult. Therefore, convict rations were often meagre. The location of Sarah Island was a great advantage because it was difficult for convicts to escape; however, this supply problem eventually contributed to the prison's closure.
Since the demise of the penal colony, Sarah Island has been used as a probation station, a base for timber cutters' camps and in recent times, a tourist destination. Stories of cannibalism, bushrangers, floggings and tobacco smuggling are just some of the notorious tales which will fascinate you during a guided tour on your wilderness cruise.
For those who would like to learn more about Tasmania's rich history, one of the best activities in Strahan is a visit to Sarah Island as part of a Gordon River Cruise. This not-to-be-missed excursion provides a triple treat – fresh sea air, ancient temperate rainforest and a compelling dose of Tasmanian history. Make sure to include the town of Strahan and a Gordon River Cruise on your "must do" list when planning your Tasmanian holiday.