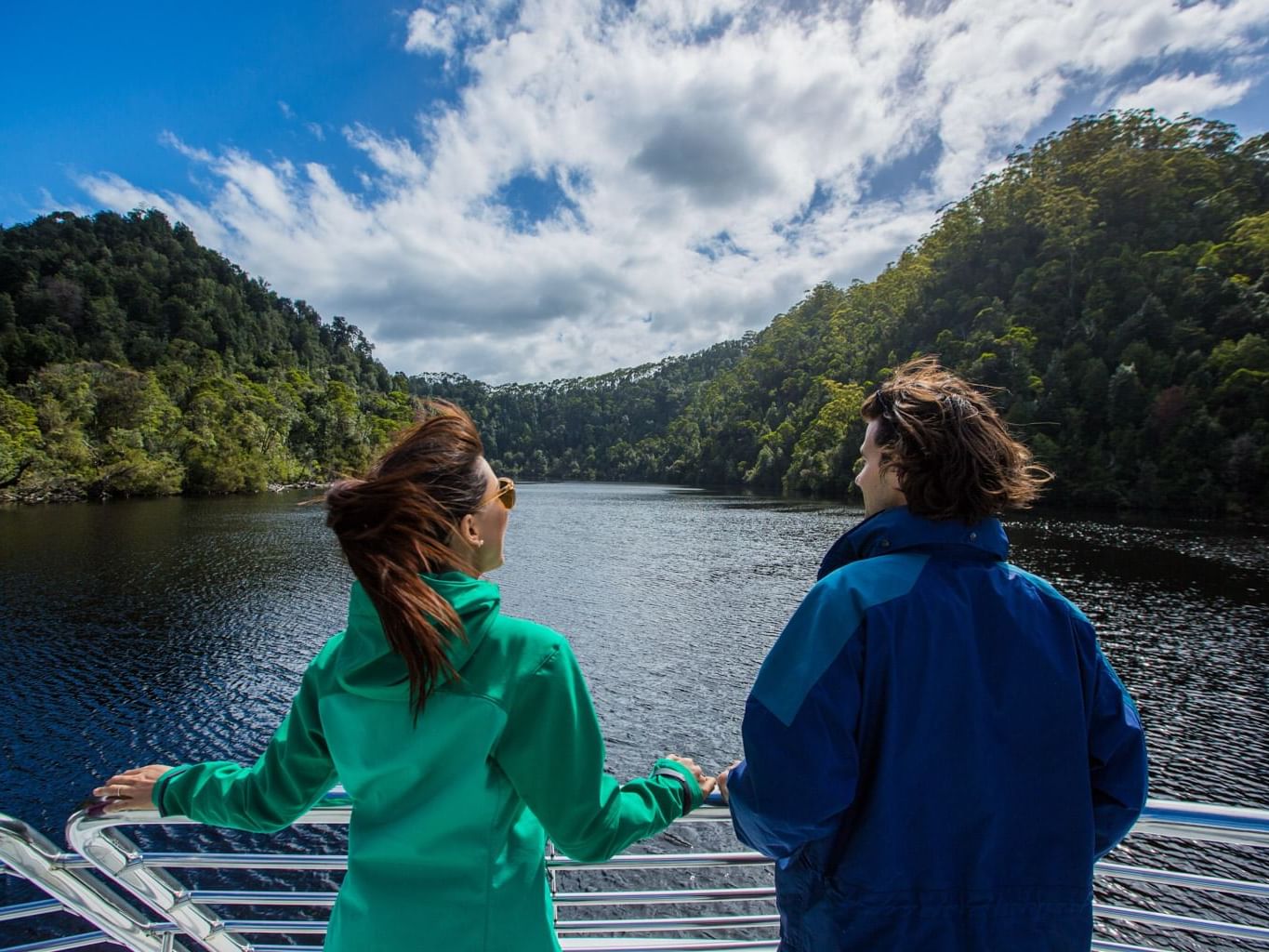 History and Huon Pines: Highlights Of A Gordon River Cruise
The Franklin-Gordon Wild Rivers National Park holds a special place in the historical, political and environmental hearts of the Tasmanian people. This section of the Tasmanian Wilderness World Heritage Area includes the Franklin, Olga and Gordon Rivers. Much of the park is untamed and rugged; however, a Gordon River Cruise allows you to appreciate the heritage and wild beauty of the area without sacrificing comfort.
In recent times, Australians associate the Gordon River with an important conservation movement. As you cruise along the pristine waters, you can contemplate that much of this could have been lost to dam building in the 1980's. Fortunately, the hydroelectricity scheme was abandoned and the UNESCO Wilderness World Heritage Area was declared. A visit to the West Coast Reflections display at the Strahan Visitor Centre will give you a greater appreciation of this turbulent era.
Part of your cruise will take you through the picturesque Macquarie Harbour to Sarah Island. This gives you the chance to see Tasmania's renowned fish farms up close and test your photography skills as salmon jump out of the water.
Long before the dam controversy, the indigenous Palawa people lived next to this harbour with Sarah Island being a meeting place for women. After European settlement, Sarah Island became a brutal prison with both British and indigenous inmates. The narrow entrance to Macquarie Harbour became known as Hell's Gates in anticipation of the cruel fate that awaited. A Gordon River Cruise gives you the chance to explore ruins on Sarah Island where inmates were engaged in logging and boat-building with the durable Huon Pine.
Of course, the highlight of this cruise is traveling through the serene temperate forests that line the Gordon River. You can admire the majesty of these ancient trees and contemplate the secrets they hold. Your cruise also includes an easy stroll through the forest to admire the magnificent Huon Pines that are now protected from commercial logging. Unique to Tasmania, these are some of the oldest trees in the world.
Gordon River cruises provide an informative commentary, friendly crew. As an added bonus, your delicious lunch will showcase the very best of Tasmania's local produce. You might even get to taste some of the salmon you saw at the fish farms!
When visiting Strahan, include a Gordon River cruise on your itinerary. It is guaranteed to be a high point of your travels.