Grapes On The North West Coast: Splendid Wineries To Whet Your Appetite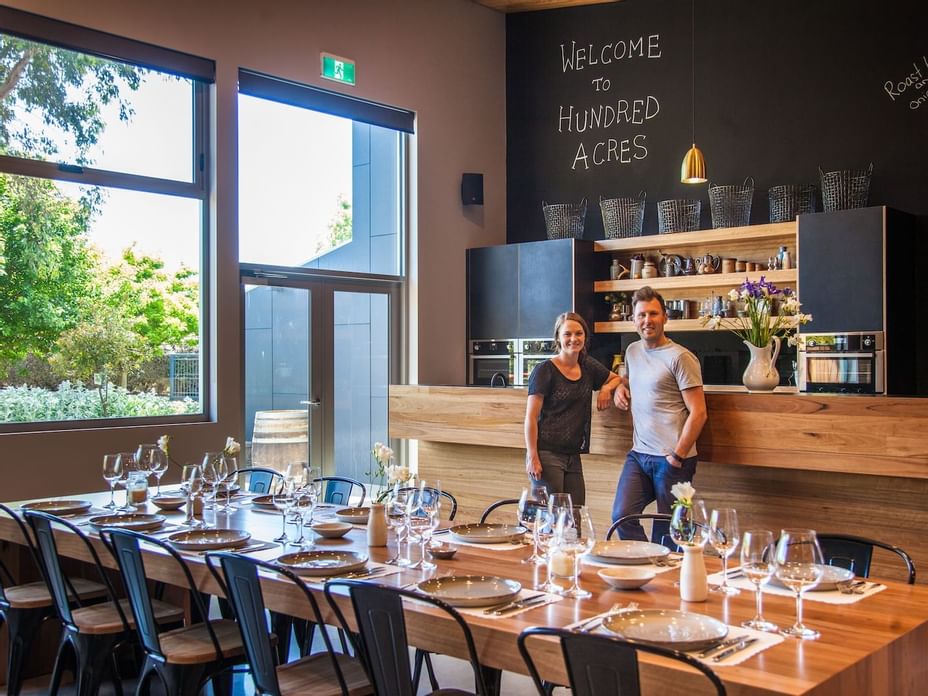 It is an open secret that whilst the scenery on a Gordon River Cruise is spectacular, the refreshments made from local produce are equally as divine. Many guests are particularly impressed by the wines on offer and leave the cruise with a determination to explore Tasmania's tipples in greater depth. Tasmania's cool climate wines are often produced at artisan wineries and may not be available on the mainland. Fortunately, visitors who choose to drive further north from Strahan to Devonport have the opportunity to exercise their taste buds at some excellent cellar doors along the way.
Friendly Ghosts
The Ghost Rock Vineyard is a family concern which allows visitors to enjoy its facilities in several ways. The café is famous for its meat, cheese and seafood share platters as well as the chance to sample wines before ordering a bottle to accompany them. Steeped in history, guests can relax on the deck whilst taking in views of the vineyard and Bass Strait. More enthusiastic patrons can even enrol in the on-site cooking school. They have a good variety of award-winning wines including Pinot Gris, Pinot Noir, Riesling, Sauvignon Blanc and Catherine Sparkling. There are musical performances throughout the year so check their calendar.
Small and Intimate
An excellent boutique cellar door can be found at the Motton Terraces Vineyard and Wines. Almost everything is done by the couple who own the winery with friends occasionally being recruited to help when more hands are needed. The obliging owners are happy to let you wander through the vines and see the vats. Not only will you get to taste some delicious wines, but you will learn more about their production. The range includes Riesling, Chardonnay, Rose and Temporillo. Motton Terraces wines have received their share of awards but the focus is on creating products that are exciting and different rather than seeking glory.
Wines in Fashion
Emilio Vineyard combines wine and fashion in palatial surroundings. The owners use their love of Italy and its wines as inspiration whilst making sure that the characteristics of Tasmania's cool climate feature in every drop. Enjoy first-class wines in sparkling glasses whilst browsing the latest selection of Italian bags, wallets and jewellery. Lovers of Chardonnay, Pinot Grigio and Pinot Noir will not be disappointed. The owners also grow fruit trees so Pink Lady apple cider adds an unusual twist to the wine selections on offer. Visit this gorgeous slice of Italy in Tasmania as you travel the wine trail.
Golden Oldie
One of the first vineyards established in Tasmania was the Lake Barrington Vineyard in 1984. Since then, it has received numerous accolades, including a gold medal for its Alexandra at the 2013 International Cool Climate Wine Show. Although Lake Barrington now specialises in sparkling wines, lovers of Chardonnay, Riesling, Pinot Gris and Pinot Noir will be pleased as their cellar door offers tastings of these products from the White Rock Winery. With the stunning Mt. Roland in the background, the views at Lake Barrington are as splendid as their wines.
Make Your Own Trail
If you encounter local Tasmanian wines that particularly appeal, check to see if you can visit them at the source. Wineries may vary in size and scope, but they all have one thing in common – the owners are passionate about the wine-making process. Once you experience the love and dedication that goes into each bottle, your wine will taste even better. Many cellar doors are only open seasonally, so ring ahead to make arrangements.
Image credit: Harriet Stevens, S. Group