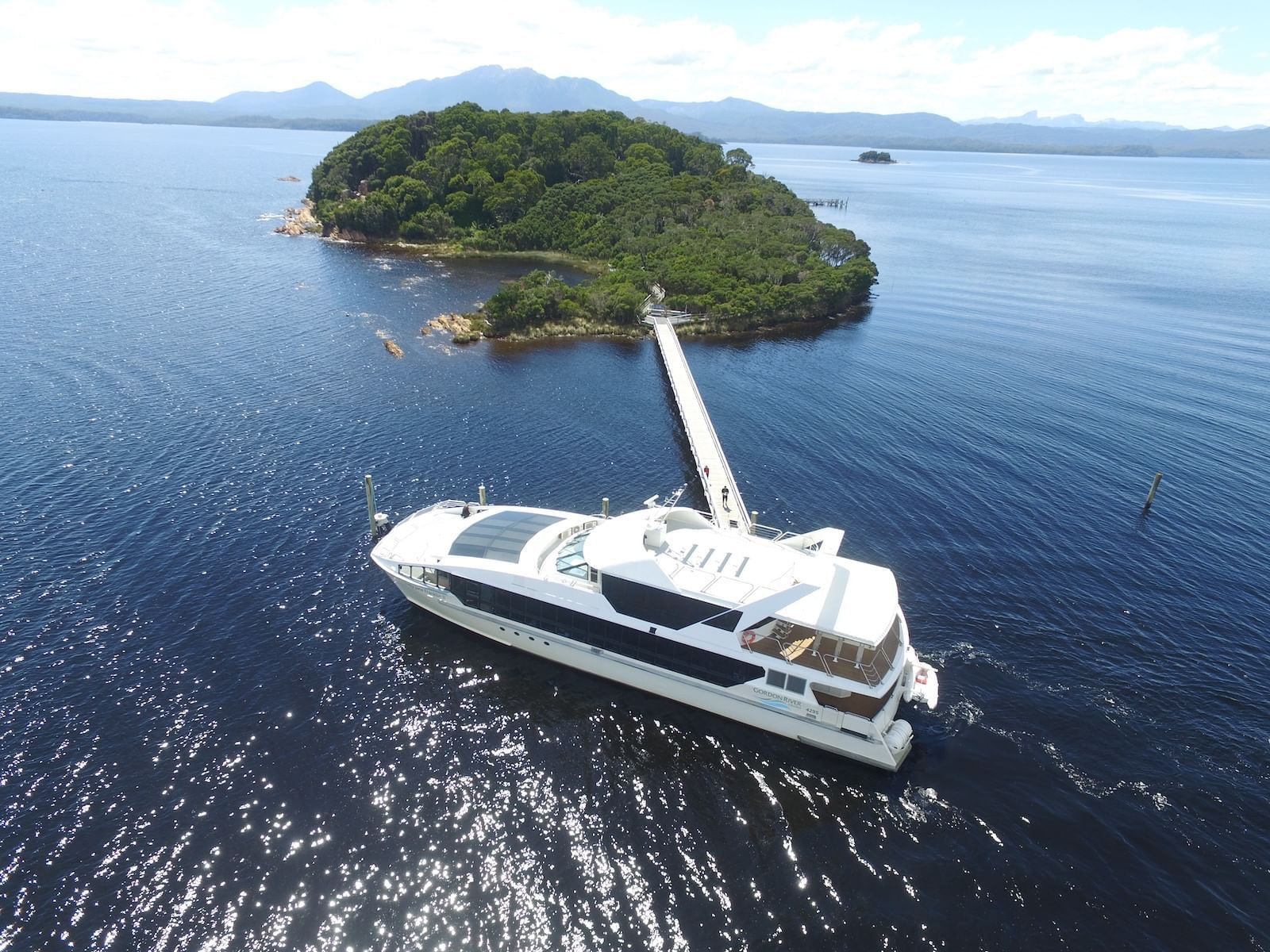 Staff Picks: The Ultimate Tasmanian Bucket List
If you are planning a trip to Tasmania, you may be overwhelmed by the incredible range of experiences and sights on offer. After all, Tasmania has some of the most unique, spectacular and diverse wonders on earth. Fortunately, the Experience Oz list of "100 things to do in Tasmania before you die" will help you to narrow down choices. Our expert staff have cast their eyes over the list and here are their top picks.
Gordon River Cruises
Included in the top 50, this cruise allows you to combine Tasmania's convict history with its pristine natural environment. Sail in comfort and luxury through "Hell's Gates" at Macquarie Harbour before exploring the ruins on Sarah Island. Learn about harsh conditions, escapees and even tales of cannibalism. Later, you can become lost in the reflections of the smooth Gordon River as you cruise past ancient rainforest and visit the famous Huon Pines.
Cradle Mountain Capers
Energetic souls can take an easy two-hour hike around the breathtakingly beautiful Dove Lake Track. Those who seek a little more excitement will be afforded wonderful views of Cradle Mountain on a horse ride with Cradle Country Adventures. The truly adventurous can spend the day climbing, jumping and swimming with Cradle Mountain Canyons. For a more cultural experience, visit The Wall in the Wilderness en route to Cradle Mountain and immerse yourself in this epic artwork which depicts Tasmania's history on massive carved panels.
Fabulous Freycinet
Fur seals, cormorants and humpback whales could be your companions on a Wineglass Bay Cruise around the beautiful Freycinet Peninsula. A kayaking tour of Coles Bay with Freycinet Adventures allows you to see all the secret spots known only to locals and inaccessible by other means.
Steaming the North-West
The award-winning West Coast Wilderness Railway between Strahan and Queenstown allows passengers to relive the days of yore whilst travelling through an amazing landscape. Even further north, you can Escape to the Tarkine, the second-largest section of cool climate rainforest in the world, with sassafras, tree ferns and myrtle trees that are millennia old. Go off the beaten track by taking the Western Explorer Highway which is unsealed, but well maintained, and allows you to drive through the entire Tarkine region.
Haunted Port Arthur
The Port Arthur Historic Site has well-kept convict buildings and stunning gardens. For an extra thrill, take the Port Arthur Ghost Tour and shiver through its torturous past.
Eat, Drink, Shop
Tasmania is famous for its fresh, delicious produce. For those who like a tipple, the Tamar Wine Route allows you to visit award-winning vineyards, explore lovely towns and enjoy gorgeous scenery. Those with stronger tastes must visit Sullivans Cove Whiskey distillery at Cambridge, near Hobart in order to sample the world's best single malt whiskey. Chocoholics will delight in the Belgian-inspired, slave-free wares at Anvers Chocolate Museum at La Trobe. Every Saturday morning, there are wonderful food and drink choices as well as high-quality handicrafts, clothes and collectibles at Salamanca Market on Hobart's waterfront.
Mile High
For the ultimate romantic indulgence, take a helicopter ride with Par Avion Wilderness Tours. See the Hobart environs or travel further afield to explore Tasmania's extraordinary coastline.
Your Own Bucket List
Tasmania has a wealth of activities to suit all interests. We hope you manage to create your own bucket list from the top 100 things to do in Tasmania and enjoy a magical holiday on this splendid island.