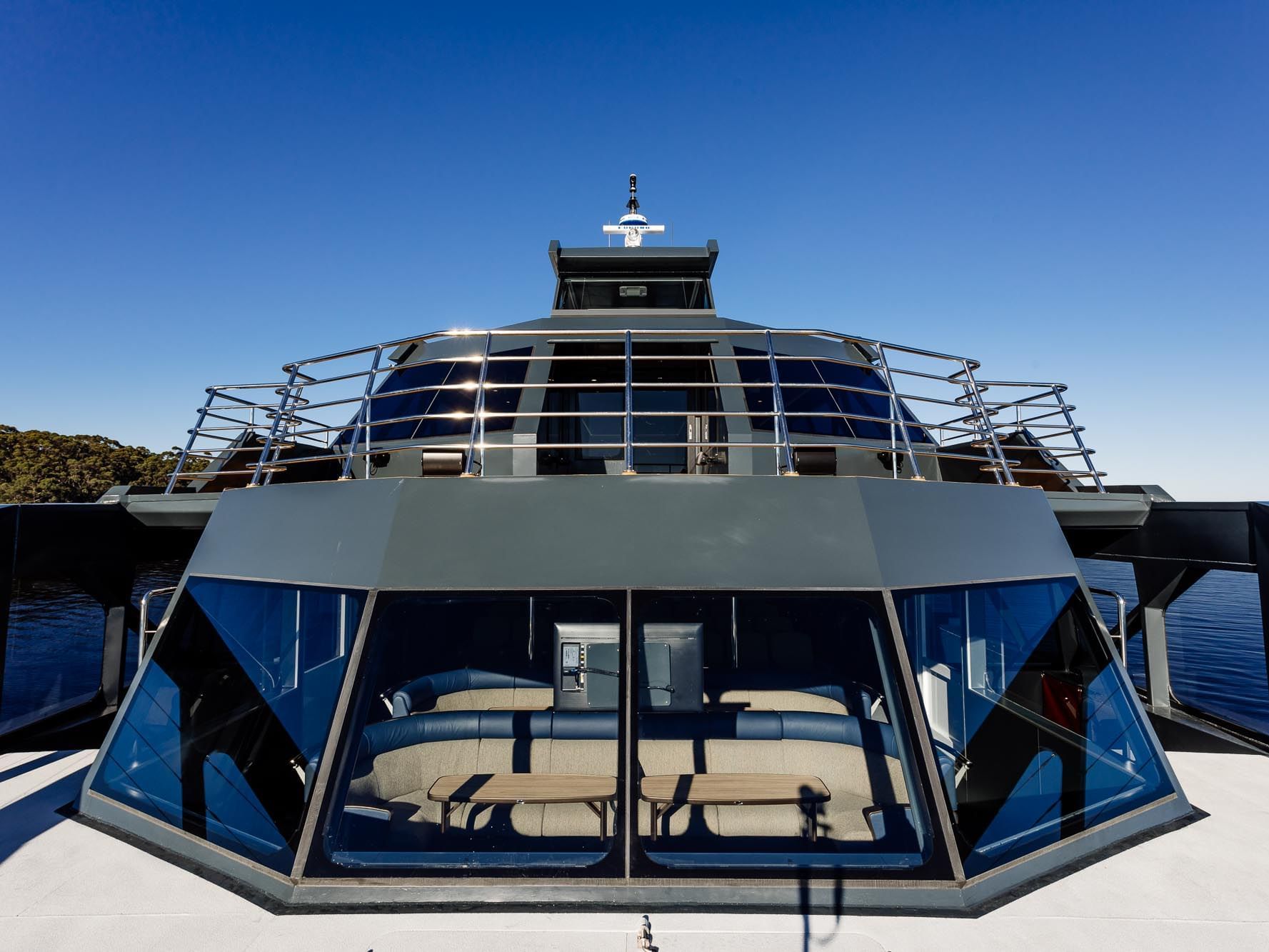 Spirit of the Wild - Tech Specs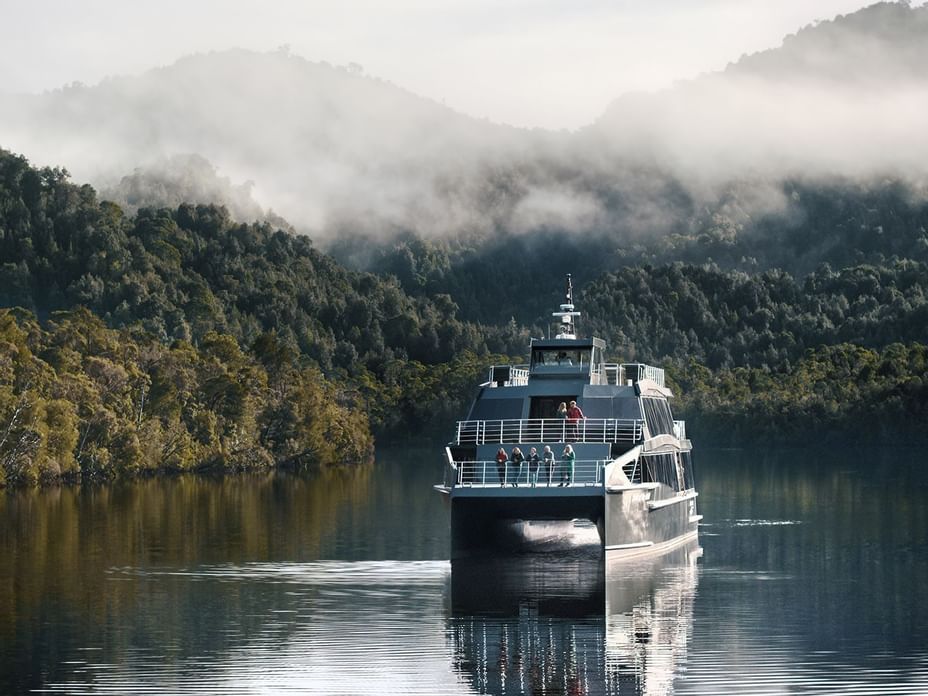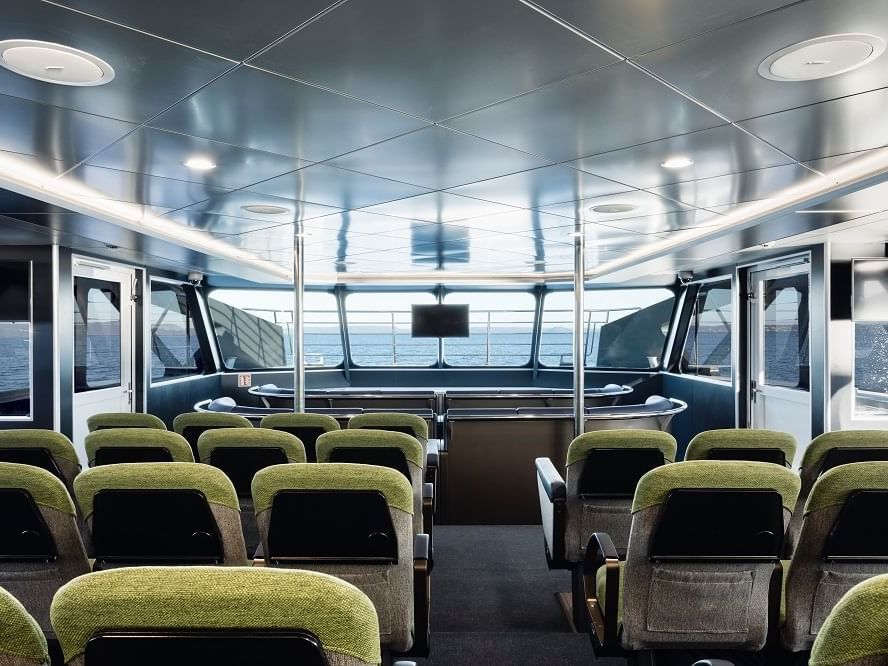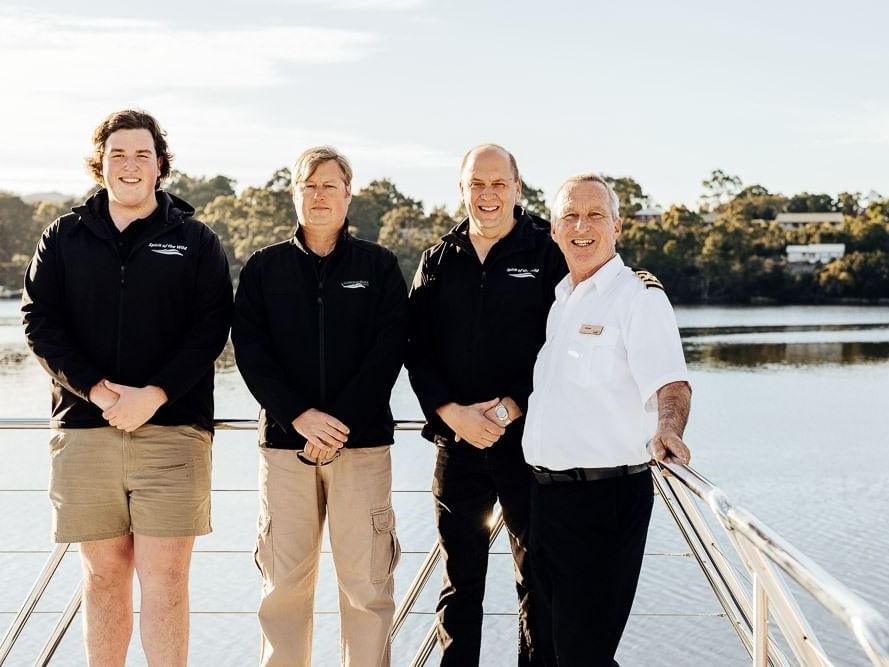 There's generally a lot of interest from our guests, fans and the public, in our state-of-the-art cruise vessel, Spirit of the Wild. Given we all have some extra time on our hands at the moment, we thought we'd ask the General Manager of Gordon River Cruises for his take on what's special about our vessel, why she noteworthy and how he came to understand the high-calibre technology she uses.
You're well qualified to explain and manage the technology that drives Spirit of the Wild Geoff. What's your background?
I have a mechanical and electrical background, working on everything from Mini Minors to trucks, buses and of course, boats. I enjoy tinkering with motorbikes too, when I can find the time. I did my training in Tassie with TAFE and I have been fortunate to work in a number of different operations and build my knowledge along the way. It all started with pumping petrol at Mobil, before becoming an apprentice mechanic and auto electrician. Fast forward to today and I'm lucky enough to work with our great team and a very noteworthy vessel as part of the business.
Where did the engineering expertise come from when Spirit of the Wild was built?
Given she's not your average vessel, it was like the United Nations with all of the international expertise involved. This was alongside some really capable local providers too. Incat Crowther was the local designer and MTU was the German provider for the control and propulsion control systems (Note - MTU is 'MTU Friedrichshafen, a Rolls Royce-affiliated company in Germany). Penske is the MTU agent in Australia. Our electric motors are Swedish and the generators are Kohler with American John Deere engines, both from the USA. It's a global supply chain isn't it! Spear Green were responsible for her impressive interior design. Richardson Devine Marine pulled it all together and built her in their facility on the River Derwent in Hobart.
How quiet are those electrics?
Really quiet! It's probably one of the things that amazes our guests the most. They often know she's going to be quite but don't quite realise how quiet. Technically speaking, the noise level is 45 decibels on the Premier Upper Deck and 65 decibels on the Main Deck. The only noise you can actually hear is the quiet hum of the gearboxes. It's about the same level as the ambient noise in a library or a very quiet air ducting system inside an office.
Why did Gordon River Cruises choose to use hybrid drive with Spirit of the Wild?
The impact is a bit hard to explain but we essentially built a vessel that would allow guests to truly understand how tranquil the Gordon River is. It's an amazing place that feels like it's been lost in time. There's actually only one other UNESCO world heritage area on the planet that satisfies as many of the criteria as the Tasmanian Wilderness World Heritage Area. I think we tend to forget as Tasmanians, just how significant this place. To experience that wilderness in-near silence, without the rumble of big diesel engines allows our guests to understand how special it really is out there. You can even hear the birdsong through the rainforest. You can't do that without the electric propulsion.
Can you explain 'boost mode'?
'Boost mode' is one of three operational modes for Spirit of the Wild. Like most vessels of her size, she can run on her diesel engines, which are two V10 MTUs equating to 2000 horsepower. Second option is that she can cruise quietly on her electric motors. Thirdly, we can run both together which gives us about another three knots at top speed versus just using the diesel engines.
Do guests pepper the Skippers with questions about the hybrid drive?
All day. Every day. And we love it! The top question is definitely "how does it work?" Our guests can come and join us at the helm and we'll show them the screens that are streaming via cameras in the engine rooms. It's very cool actually! There's a diagram on the MTU main computer to show which parts of the system are engaged. It's a bit like the small screen in a hybrid car to show you what's charging and what's not... Except a bit more complex!
Can guests step into the engine room to take a look?
At the end of the day, if our guests would like to step into the engine room, we'll gladly show them. It works for small groups and we can't always promise it if we have a tight turnaround for an afternoon tour or private charter but more often than not, one of us is here to take a tour. We do this at least a couple of times a week for our boat buffs!
Any other fun facts we should know about Spirit of the Wild?
She has her own weather station! Every day, we measure wind speed and direction, temperature and humidity. We primarily use it for tracking extreme weather and any route planning or adjustments we might need to do during the cruise.
As far as we're aware, Spirit of the Wild is still the only commercial cruise vessel running this particular sort of hybrid propulsion technology in Tasmania and probably across Australia. It's great to know that on the west coast of Tassie, we're using technology that is globally significant and we're using it to show our visitors the true tranquillity of our UNESCO world heritage wilderness.