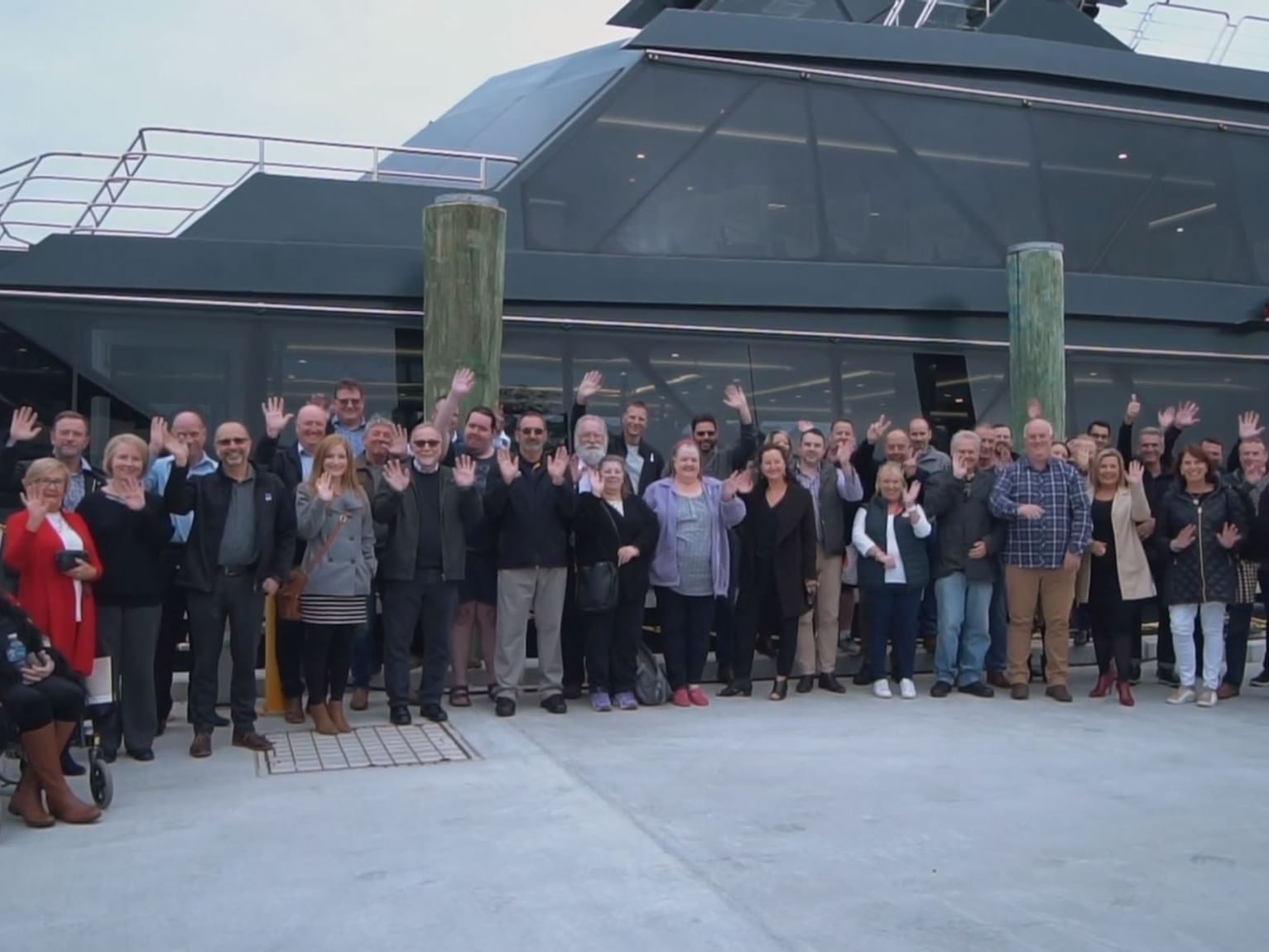 Spirit of the Wild welcomes the THA aboard
Although Gordon River Cruises is best known for venturing into the UNESCO Tasmanian Wilderness World Heritage Area to explore the Gordon River, we do play host to a number of events and functions closer to our home base of Strahan throughout the year.
With her three decks and quiet cruising capability, Spirit of the Wild makes for a beautiful venue for a meeting or event on Macquarie Harbour and this unparalleled experience is what we had the pleasure of sharing with the Tasmanian Hospitality Association (THA) recently.
Representatives of the THA were on the west coast for a forum featuring a number of industry sessions and of course, that required some networking on the water! We showed sixty tourism and hospitality industry professionals what Spirit of the Wild could do on a short cruise to Hells Gates and enjoyed an evening of good company, excellent Chef-prepared food and sunset views.
A big thank you to the THA for organising their forum on the west coast and we'll look forward to hosting you aboard Spirit of the Wild again soon!
Click here for the THA's wrap-up video from their visit to the west coast.