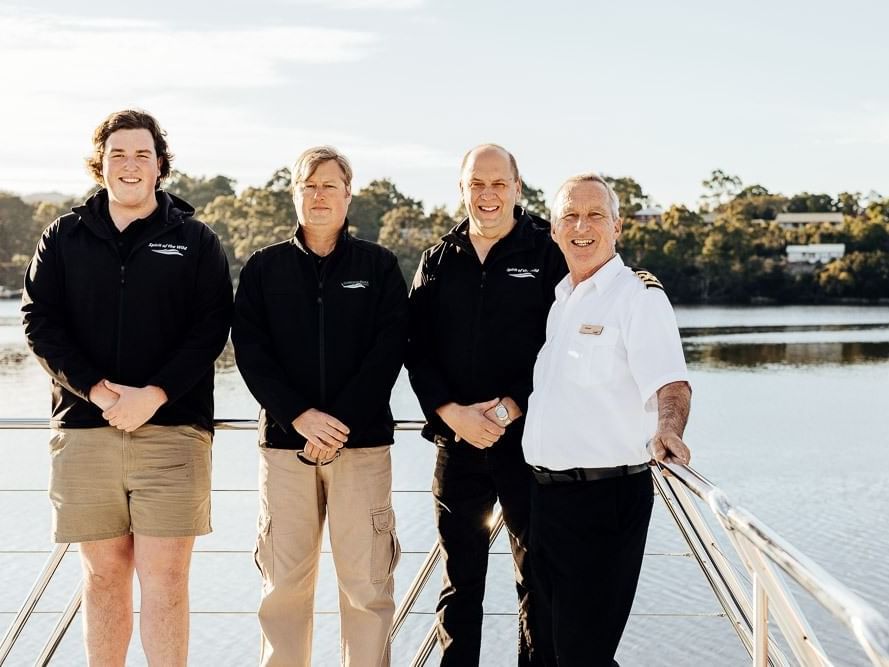 Tranquility on the river - The Spirit of the Wild experience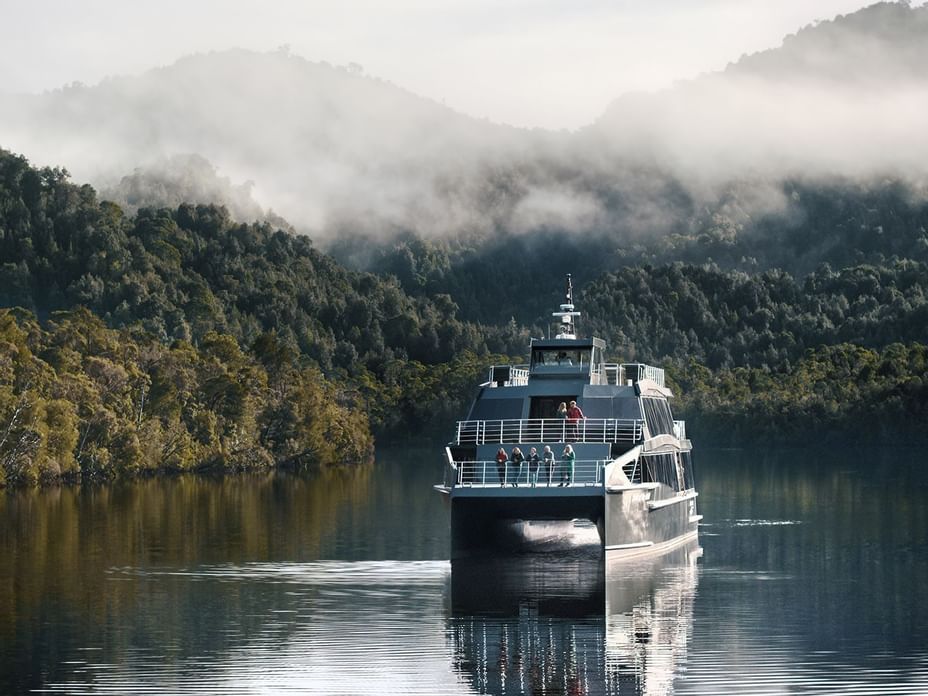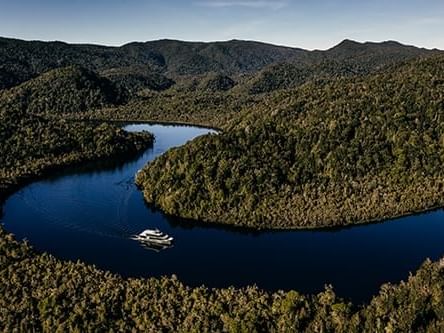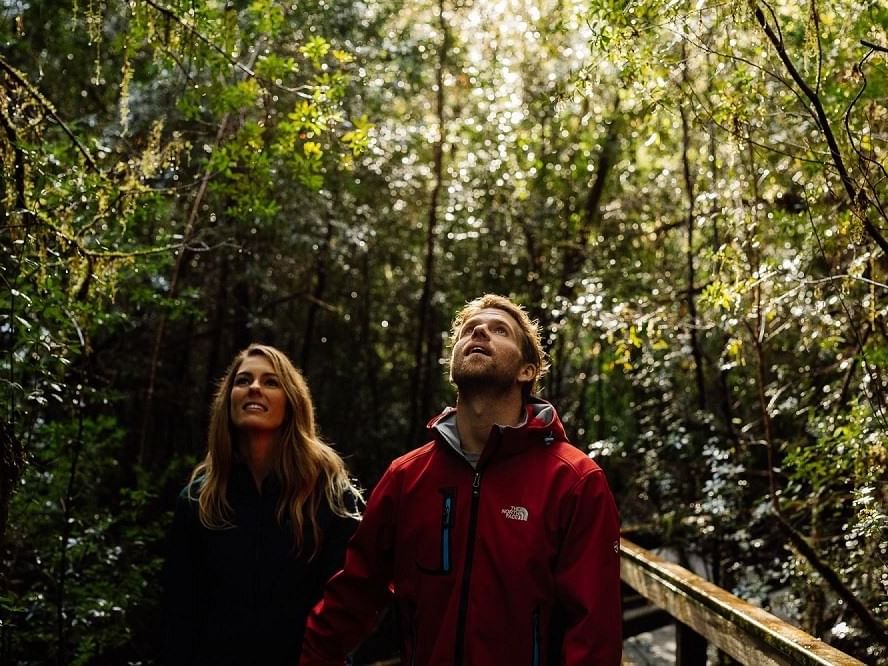 As we get back into the full swing of cruising on the Gordon River, we took the opportunity to sit and chat with one of our Skippers, to hear about what he sees as special about the west coast of Tassie, the Gordon River and the experience he and the Gordon River Cruises team delivers each day.
Peter, you have worked in some diverse locations. Give us a quick understanding of your background.
I actually grew up in a farming family and worked in agriculture until I had a career change at 30, moving into the world of marine operations and working in the oil and gas industry in WA. I worked as a Skipper but I was always away from home too long. My wife started looking for a place where we could both work and the west coast of Tassie is now home. I have a Master 4 qualification with MED1, which means I can operate vessels with power up to 1500KW.
Compared with the sort of surroundings you would have had in your last job as a skipper, how is the different?
The scenery is obviously different but each has its beauty and I used to be able to see a lot of the marine life underwater in WA. But here, it's the wilderness. You can see what the trees are doing here, according to the weather around us. The forest dries out a little in summer and it's lush in winter. It actually reminds me somewhat, of growing up in the bush in south west Western Australia. A few days out from getting a lot of rain, the trees here will alter their appearance and colour. It's fascinating. The forest takes on a lush appearance – the colours are different.
Although my day starts in Strahan, it really starts on the Gordon River – it's like painting the same scene every day but it's never the same twice. The river surface, the clouds over the mountain tops... Everything changes every day. You never know what you're going to get.
How does it feel, being able to share the Gordon River with locals and visitors, knowing that you're showing them something so special?
Firstly and maybe most importantly, we go into a quiet cruising mode when we enter the river, using Spirit of the Wild's electric motors. At this stage, you're thinking, 'What's the artist's palette going to be for the day? What's in store for us? What's different from yesterday?' It's a time for quiet reflection and I encourage our guests to step outside and take it all in.
We're very fortunate to be able to go there. It took a lot of hard work to get 27% of the state to be declared as world heritage-listed and a lot of people don't understand what it's all about. We can show people how special a place like this is, educating them about the values. We have to give credit to the piners too – they selectively harvested as they realised we wouldn't have anything for the future if they cut it all down.
Have you had people in the wheelhouse with you when they switch to electrics?
Yes, I ask them to step out and take it all in. Listen for the birds. They slow down and listen… can you hear the warbler or the parrots? The honeybirds at Heritage Landing are a feature too. If you take some time and listen to what the birds are doing, it really adds to your cruise experience.
Since we've been cruising with Spirit of the Wild, we see more birdlife on the river. We're so quiet! There was recently an azure kingfisher at Heritage Landing and we managed to tie up and it didn't' spook. We asked everyone to be quiet and we all watched the kingfisher go about its business. You can't do that with a vessel that uses louder diesel engines to dock.
I always suggest that our guests then take their time around Heritage Landing and look closely for wildlife in the rainforest. We try to help people to notice the detail.
What can you tell us about the team?
I'm just one part of the crew. We're one big team and we share duties quite a lot while on board. It's great to have a guest step into the wheelhouse and see one of the younger members of the crew in the chair while under instruction. We're really focused on building the skillsets of our crew to help them to progress.
From a personal perspective, you must enjoy operating such a technologically advanced vessel?
She's a magnificent vessel. The hybrid system makes me feel like I've become younger because I've had to relearn about how different it is from most vessels. The technology is so advanced... Every day is a learning day!
Was there anything you enjoyed about the recent lockdown period?
This year I have had more time to explore the local forest walks on the west coast. Winter has featured an abundance of native fungi and I really enjoy the challenge of capturing their amazing detail in my photographs.