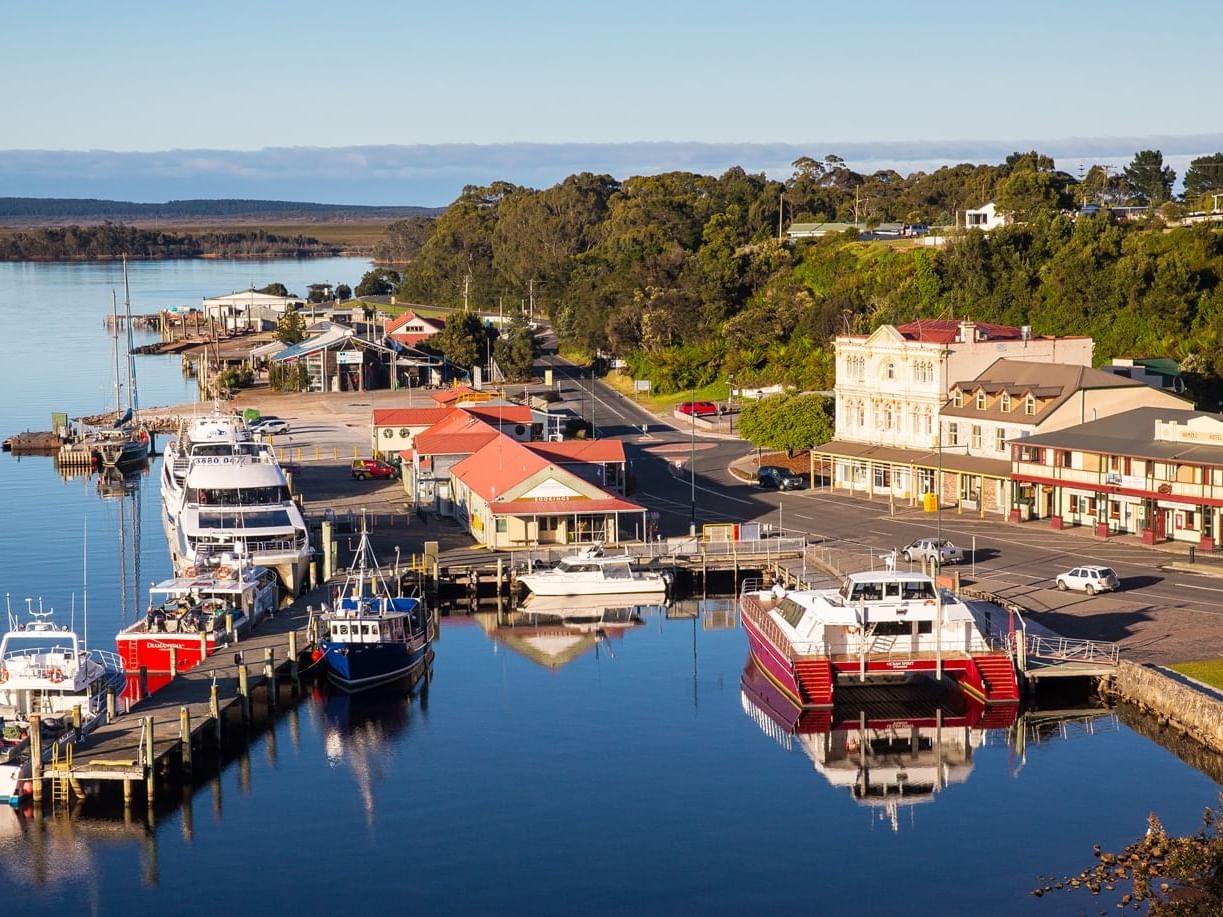 Western Tasmania's Small Towns: Rich In History And Natural Wonders
For those who like to travel a little off the beaten track but still enjoy the creature comforts associated with fine hotels and restaurants, the small towns of Western Tasmania are ideal to visit. At the gateway to the World Heritage Wilderness Area, these towns capture the essence of Tasmania's convict and mining heritage. The stunning scenery will further enhance your experience.
Queenstown
Queenstown was once known for its "moonscape", created by years of tree removal and smelting. As Mother Nature restores the environment, it is hard to believe that this was once the world's richest mining town. Tour the Mt. Lyell copper mine and local history museum to learn more about Queenstown's turbulent mining past. The best way to appreciate the cool temperate rainforests which surround the town is via steam train on the historic West Coast Wilderness Railway which runs to Strahan.
Strahan
This picturesque, harbour-side village is recognised as one of Tasmania's best towns. Wild ocean beaches, giant sand dunes and pristine wilderness in the Franklin-Gordon Wild Rivers National Park make this the perfect destination for nature lovers. The West Coast Reflections Museum at the Strahan Visitor Centre provides an excellent overview of the town's convict and pioneering past. Boat tours of Macquarie Harbour provide further insight into this heritage.
Zeehan
Once known as "Silver City" Zeehan was the centre of a tin, silver and lead mining boom. These days, you are more likely to enjoy the beauty of the unique geology as you survey Zeehan's hills and rainforest. Let the beautifully restored buildings in the main street transport you to a bygone era. You will also find the abandoned 100 metre Spray Tunnel which you can walk or drive through. Zeehan boasts Australia's longest beach and the Henty Sand Dunes should you feel like a climbing challenge!
Roseberry
This zinc and gold mining town is surrounded by dense forests and volcanic mountains. Roseberry is famous for having Australia's highest postcode, Australia's steepest golf course and Tasmania's tallest waterfall. Visit Montezuma Falls on a 4WD tour. The round-trip walk can take three hours and involves a slightly scary suspension bridge.

Tullah
This lakeside village, set between two striking mountains, is perfect for strolling and fishing. Well-known for its unusual attractions, you can visit Tullah's teddy bear museum, take a twenty-five ride on the Wee Georgie Wood Steam Railway and shop for curios. This tramway was once the only way into Tullah and is a must for train enthusiasts. For those with an interest in gems, the museum has an impressive collection.

All of these western Tasmanian towns offer you the chance to be as active or laid back as you wish. They also provide an excellent base for a Gordon River Cruise - the number one west coast activity in most tourist guides. Allow a day in your plans for this soft adventure which explores fish farms, convict ruins, temperate rainforests and magnificent Huon Pines.