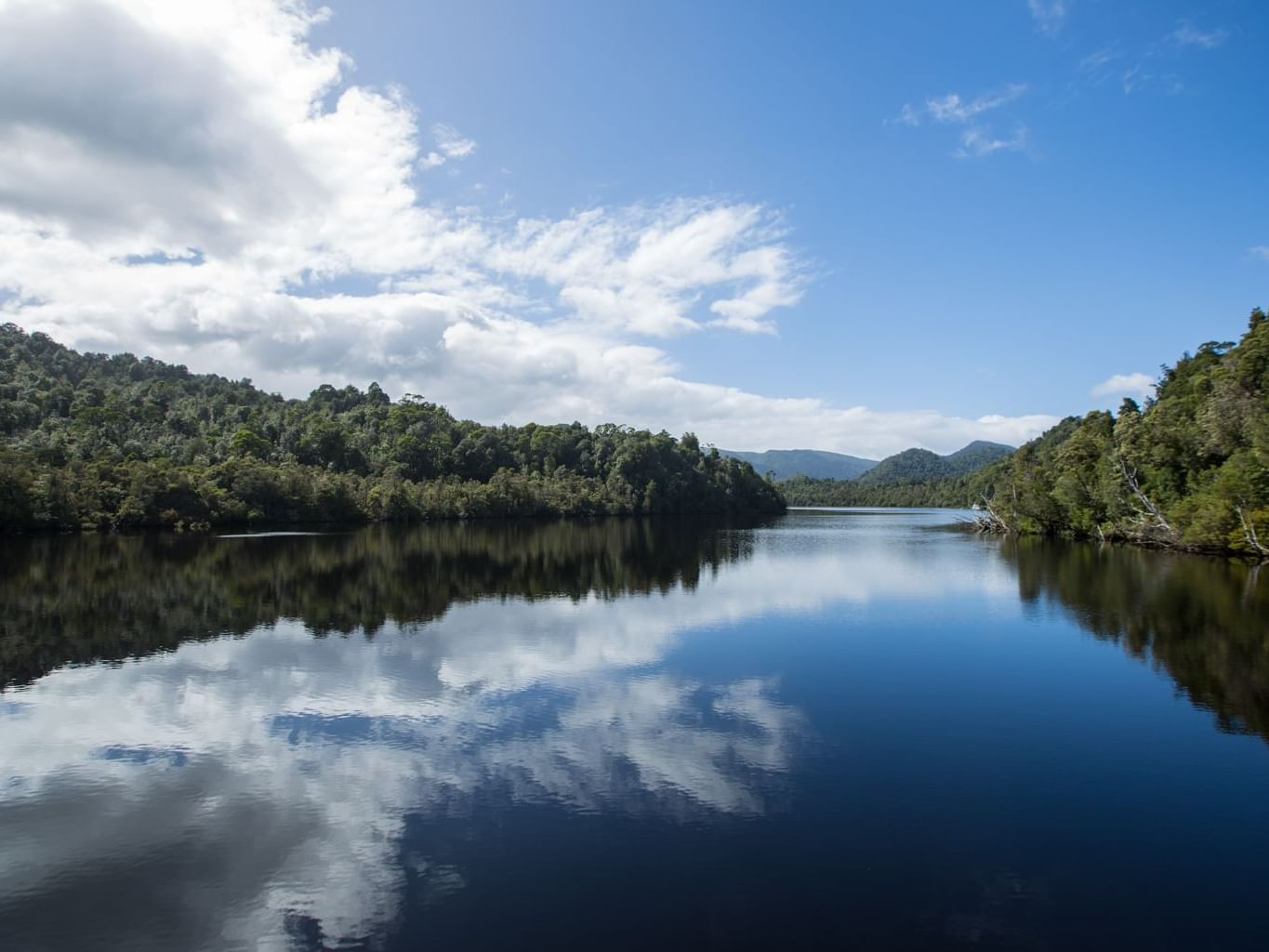 Mirror Images: Magnificent Reflections On The Gordon River
A Gordon River cruise provides plenty of scenic photo opportunities. Stunning scenes of the picturesque bay, the magical wilderness and convict sites will ensure that you have numerous gasp-worthy images. However, many people find that their best photographs are those of the magnificent reflections on the Gordon River. With this in mind, make sure that you take a suitable camera or download appropriate apps to your phone.
River Moods
The ever-changing reflections on the Gordon River are fascinating and mesmerising. You can allow them to hypnotise you into quiet contemplation or capture the various moods of the river by photographing the perfect mirror images of the trees and sky in the still, glassy water.
The Gordon River has a number of features which allow these magical reflections to occur. It is a slow-moving river which means that there are no ripples to disturb the surface and cause refractions. The button grass which grows in the catchment area releases tannin, giving the water the colour of weak tea. This further enhances the brilliance of the reflections. Be assured, your cruise boat will move slowly so as not to disturb the calm waters.
Be Prepared
If you are not experienced with photographing reflections, here are a few simple hints to ensure that your attempts are successful:
shoot with the sun at your back
use a small aperture of f-11 or smaller to create a large depth of field
focus on the reflection
adjust the polarizer so that the reflection is clear
choose your horizon line carefully. If you are using a camera phone, switch on the grid so that you can create a perfect line of symmetry.
Perfect Images
Along with history and the beauty of nature, the splendid reflections on the river are an essential part of a Gordon River cruise. Whether you choose to simply retain the images in your mind or take photographs, this will definitely be a highlight of your trip.