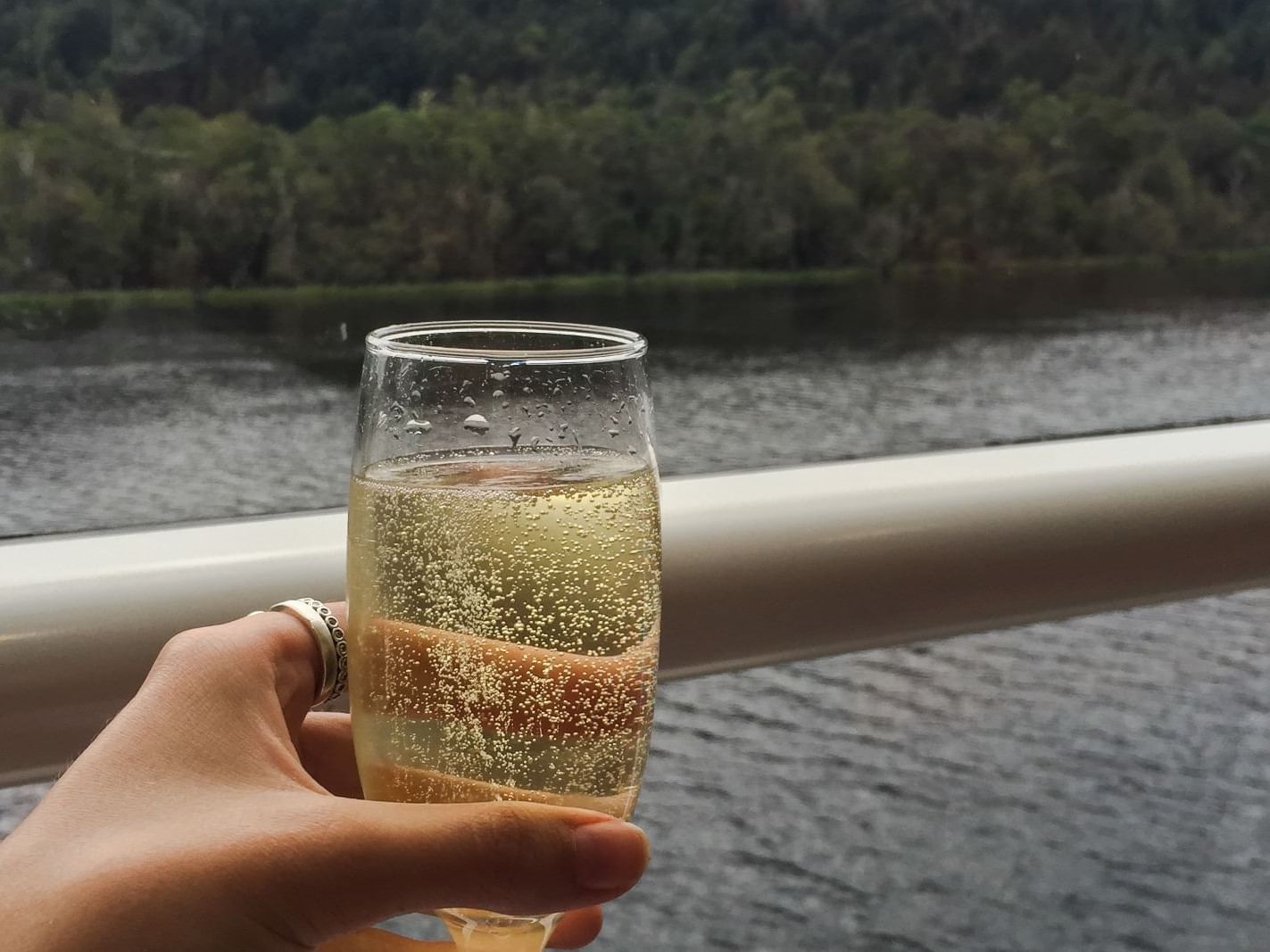 Gordon River Cruise; a feast for the senses | By Laura Wilson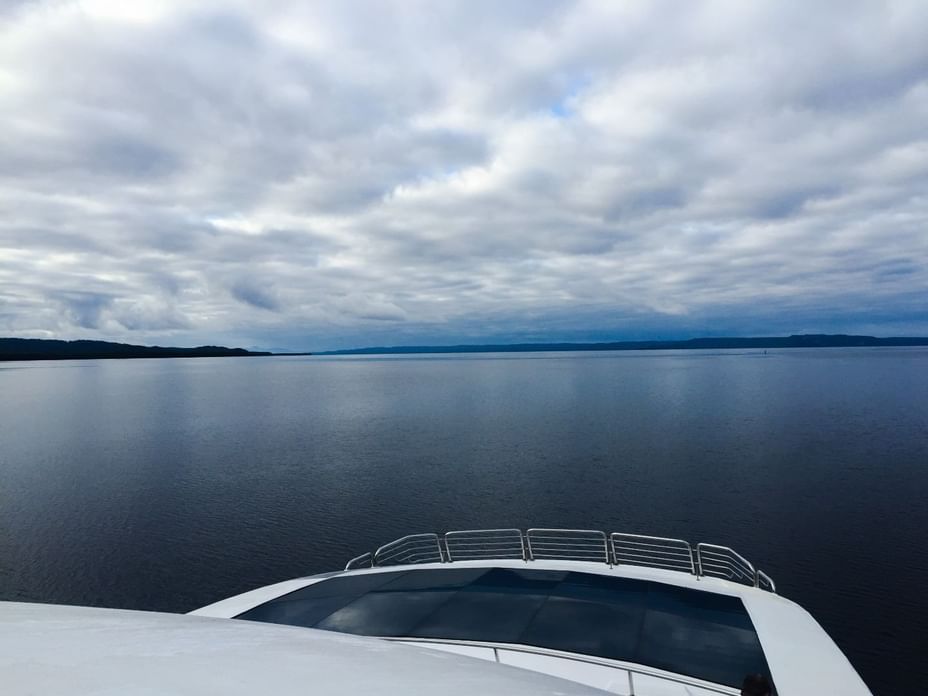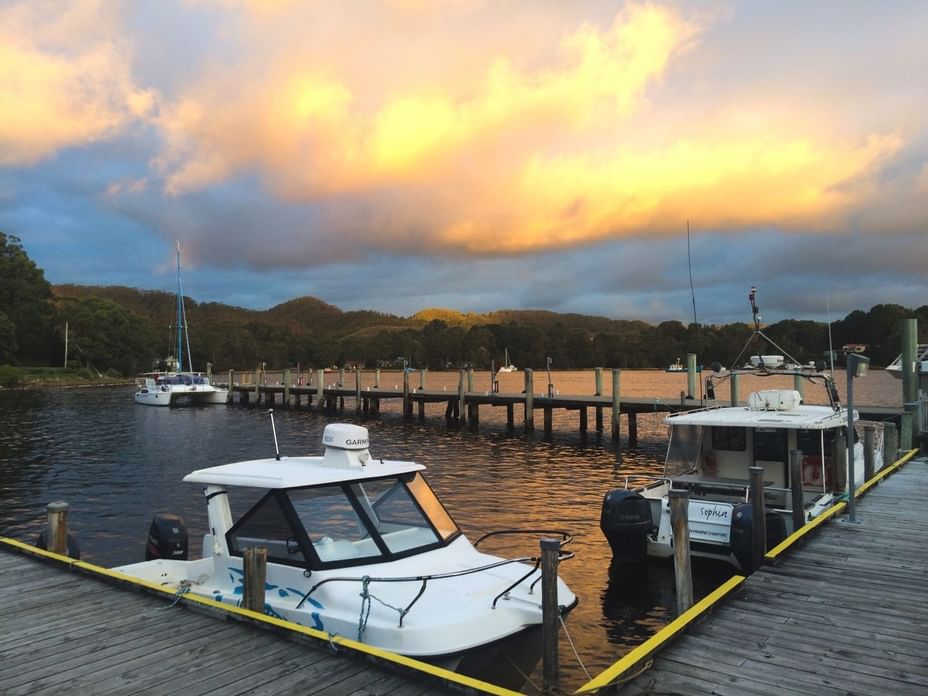 When looking for things to do in Strahan, look no further! A short 2-minute walk from Strahan Village Hotel & Cottages is the jetty where the Gordon River Cruise sets off. As the sun rises over the harbour, it's hard to imagine a more tranquil setting. The Gordon River Cruise captures everything that Tasmania has to offer: natural beauty, untouched environment, history and of course fresh local produce.
The best place to be is on the Captain's Upper Deck, where the Captain will personally greet each passenger. Tasmania's quirky charm shines through the staff and their Captain, as they go through the safety procedures. They explain: "be sure to hold onto any loose possessions such as hats, sun glasses or false teeth, as we won't be going back for them unless you're attached"!
In true luxurious fashion, the only decision to be made will be when is a respectful time to order something from the wine list (I think 10:30am, but that's just me). Tasmania's cool climate wine compliments the all-inclusive buffet full of the finest local produce. En route to the Gordon River are the Petuna and Tassal Fish Farms. And what better way to bask in this glorious setting, than with the very produce that comes from its waters?
One of the highlights of the cruise is passing through the untouched natural rainforest of the Tasmanian Wilderness World Heritage Area. Breathe in the cleanest air in the world, which has been allegedly known to decrease ones age! Strahan is also famous for its Huon Pine, and along the riverbank are thousand-year-old trees. It's no wonder why this beautiful place is among the most protected in the world.
Explore the wonders of Sarah Island on a guided tour, for an insight into Tasmania's brutal convict history. It was one of the first convict settlements and bares some of the harshest tails of punishment, deprivation and slave labour. A truly captivating story that will leave you intrigued for more…
There is no other place quite like this in the world. A place so protected, so pristine, where true colonial history took place. A feast for the senses, the Gordon River Cruise from Strahan is an experience never to be forgotten. It is an opportunity to see parts of Tasmania inaccessible by car and appreciate its exquisite beauty with other like-minded individuals from all over the world.
So come on, experience the wonders of the Gordon River Cruise!