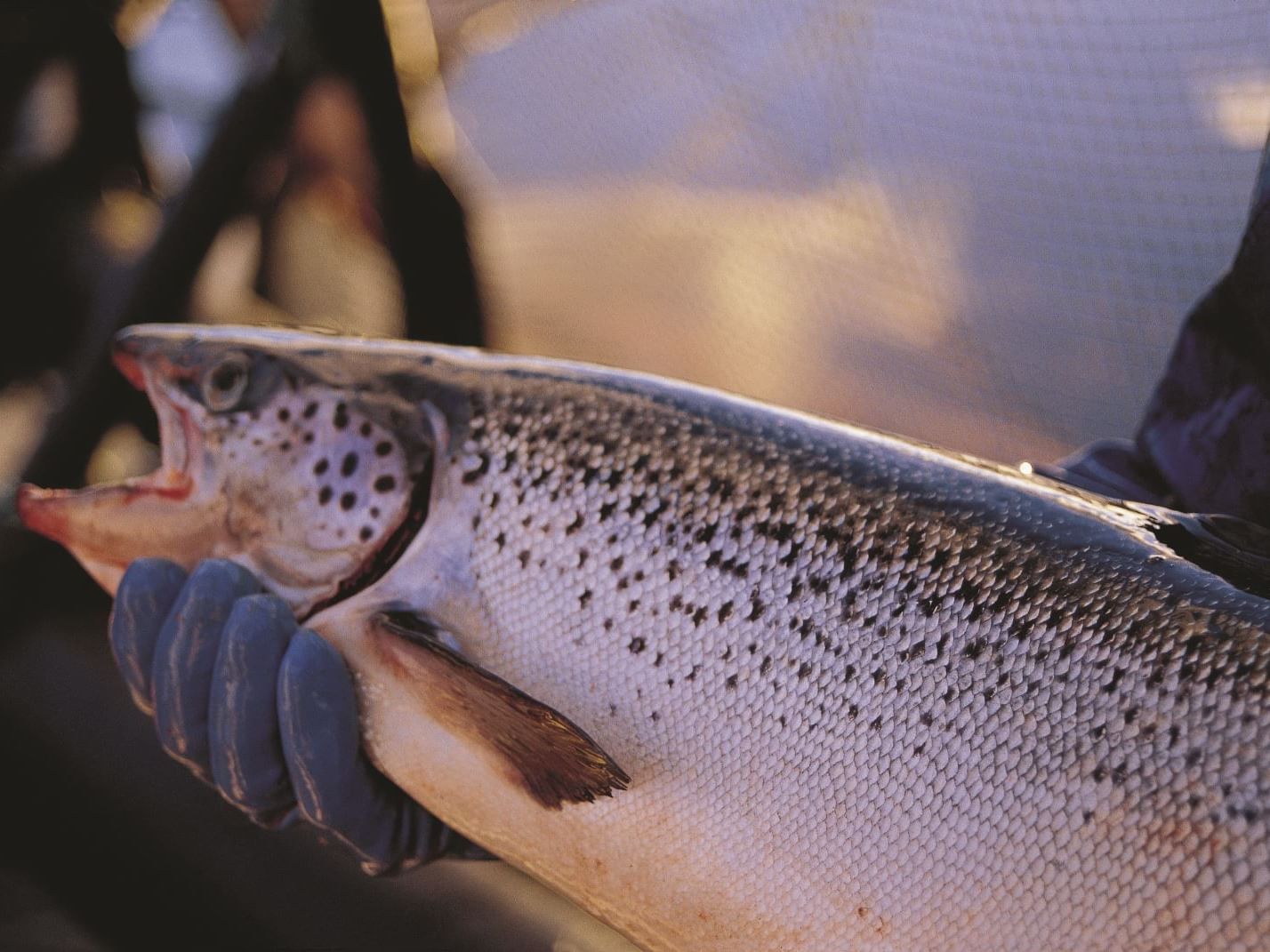 Jump Into Salmon Aquaculture: See Fish Farms On A Gordon River Cruise
Tasmania is famous for its high-quality produce and environmental consciousness. One such practice which combines these two concepts is the internationally-acclaimed salmon aquaculture which occurs in the waters around Tasmania.
High Demand
The quality and freshness of Tasmania's salmon is held in such high regard that it is highly sought after in Japan for sashimi. Seeing Tasmania's salmon farms close-hand and learning more about the processes which make this a sustainable product is one of the unique and unexpected experiences which make Tasmania so special.
These salmon usually begin their life in hatcheries, then move to pristine sea waters such as those found in Macquarie Harbour on Tasmania's west coast. The low stocking density with 99% of water to just 1% of fish ensures that the salmon are superb and the environment is protected.
The dedication of Tasmania's aquaculture experts is evidenced by the fact that sensors are used to collect information about individual fish as well as temperature and oxygen in the pens. This information helps with breeding and feeding decisions. With this attention to detail, it is little wonder that Tasmania produces some of the world's best salmon.
Science and Tasting
For your chance to learn more about the science of salmon aquaculture and taste this delicious produce for yourself, take a Gordon River Cruise when visiting Strahan. Many visitors are surprised and delighted to find that the visit to Macquarie Harbour fish farms is an unexpected high point of their cruise. You certainly won't be disappointed!
Image credit: Tourism Tasmania