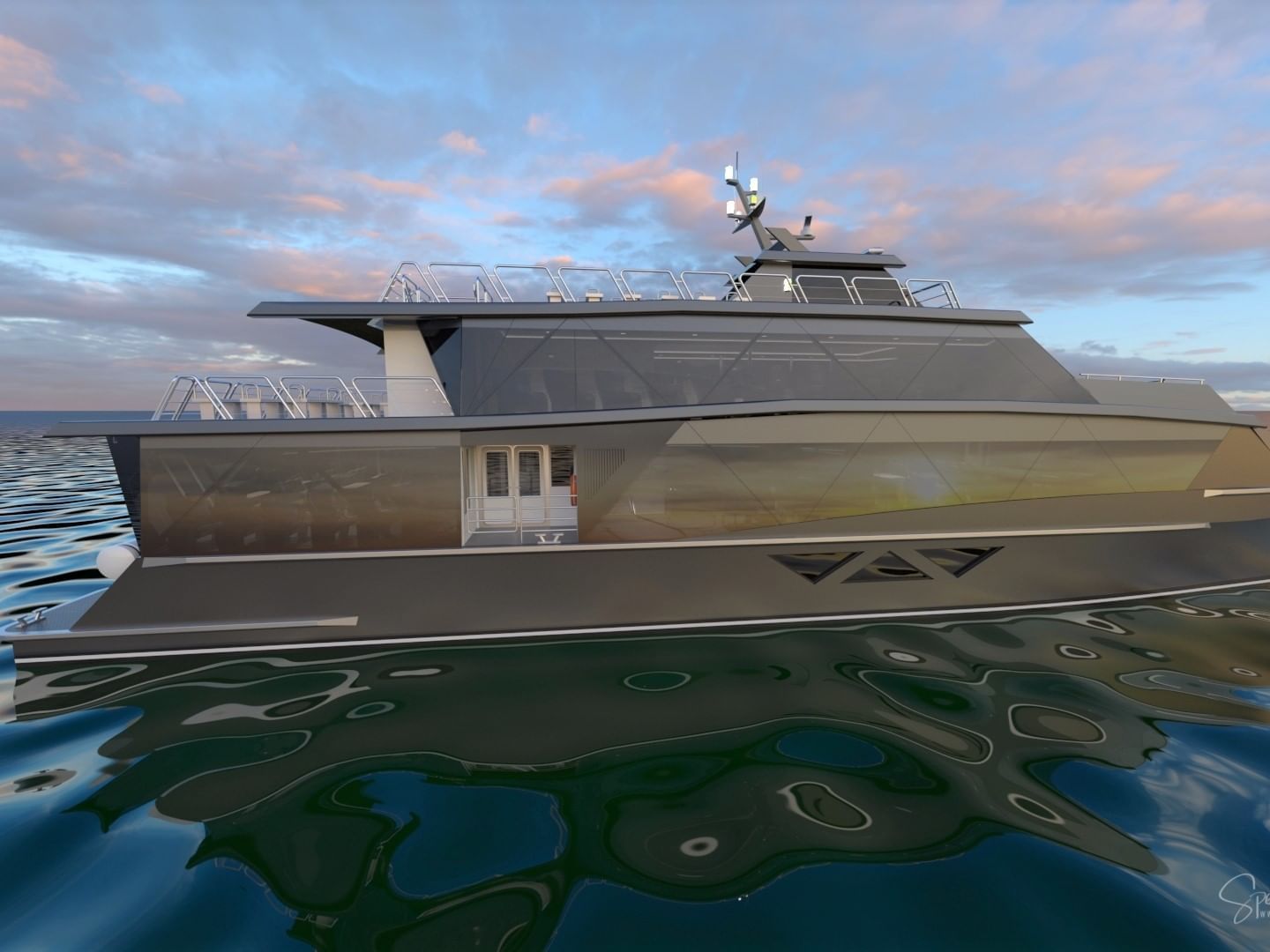 World first experience for Gordon River Cruises - silent drive
In early 2018 Gordon River Cruises will be launching a new vessel which will be the most environmentally sensitive vessel of its type in Australia. The new vessel will enhance the overall experience of the cruise and ensure it remains one of the best eco-tours in the country. And today we are excited to reveal an exciting world-first feature for the cruise – silent drive.
The vessel will be fitted with a hybrid engine providing an unparalleled cruising experience. The hybrid engine consists of both diesel engines and electric motors, meaning that we can switch between one or the other or both, depending on the location of the vessel at the time and the prevailing weather conditions.

Upon entering the Gordon River we will be able to switch the diesel propulsion engine off, leaving the electric drive. This will create a cruising experience like no other – quiet cruising on the majestic Gordon River. This feature will allow guests to better connect with the magnificence of the river and surrounding environment. The hybrid engine will also enable us to reduce fuel consumption and our impact on the environment, in keeping with the values of this remarkable place.
We believe this is the first commercial passenger vessel of its kind in the world and are pleased to be able to bring this experience to members, other Tasmanians and visitors to our island state.
Toby Richardson, co-director of Richardson Devine Marine (RDM), said the building of the new vessel set a new benchmark for the company.
'This a landmark opportunity for RDM to be the first builder in the world to produce a commercial hybrid drive vessel of this size,' he said.
'The main engines can be shut down and the vessel quietly propelled with electric motors driving the propellers, offering a level of serenity otherwise unknown on a commercial cruise vessel of this size.
'The hybrid drive system has been developed by one of the world's leaders in marine propulsion – MTU, based in Germany. Right now there is only one other vessel with this same drive package – a spectacular private yacht recently launched and cruising in the Caribbean.'
The new Gordon River Cruises vessel is due to launch in April 2018.