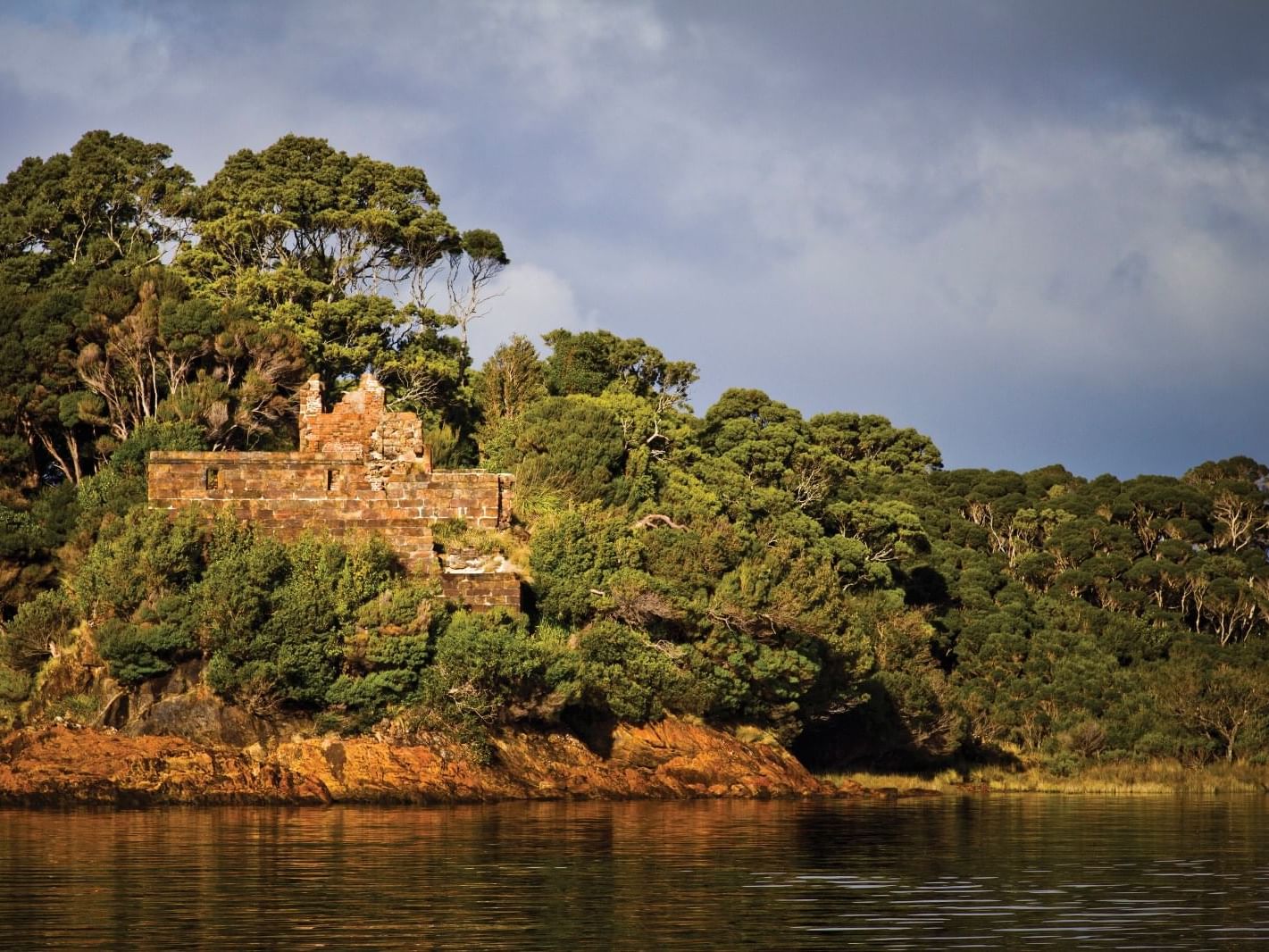 Prisoners, Piners And Politics: Learn Compelling History On Your Gordon River Wilderness Cruise
Whilst a Gordon River wilderness cruise gives you the opportunity to see unique plants and animals, it has a history that is almost as wild as its ancient forests. Convict labour, daring prison escapes, tragic shipwrecks and conservation protests are all part of this world famous river's story. These historical tales are just as fascinating as the spectacular scenery.
Convicts
Evidence has been found that prior to European settlement, Aborigines had lived in the area for over 30 000 years. It was a tough existence in a sometimes inhospitable land. Today, parts of the Franklin-Gordon Wild Rivers National Park are still impenetrable. It is, therefore, no surprise that early European settlers faced harrowing conditions.
In 1822, Macquarie Harbour's Sarah Island became a convict settlement for hardened criminals. Huon Pine was identified as an ideal timber for boats and, for a time, Sarah Island became Australia's largest ship-building operation. A visit to Sarah Island allows you to see the strong tidal currents that made escape nearly impossible. Most convicts couldn't swim; however, a few succeeded only to perish in the wilderness once they reached shore. A few spirited lads became bushrangers.
The majority of convicts worked in chain gangs to cut down Huon Pines on the island. They did this back-breaking labour for long hours, but a lack of supplies and overcrowding were the two biggest problems. The island could not produce its own food, so rations were often limited. Sleeping arrangements were so difficult that convicts could not lie on their backs. Misdemeanours were met with severe lashings or solitary confinement on other nearby islands.
The Bushmen
As demand for Huon Pines grew, enterprising settlers travelled further into the reaches of the Gordon River to log this valuable resource. Living in crude huts, piners eked out a tough living in leech-ridden conditions. Some only worked for a few months each year whilst others rarely visited civilisation. Logs were sawn, dragged into the river, tied together and floated back to Strahan as log rafts.
It was difficult, dangerous work. Loggers often navigated fast-flowing tributaries and rapids in flimsy dinghies in order to reach new sites. Men had to fell trees, and then spend many hours in freezing water to corral the logs. They were isolated and far from assistance in an emergency. It could also take up to three years for them to receive any money if there were no floods as sawmills only paid once the logs had floated downriver.
Treacherous Waters
Today's boats easily navigate the narrow channel at Macquarie Harbour, but many craft came to grief in the past. Lights were installed and upgraded in the area in order to prevent shipwrecks. A number of lighthouses can still be seen, including those on Entrance and Bonnet Islands.
One of the saddest and most ironic stories concerns the Cape Sorrell lighthouse which was built in 1899 to deal with increasing traffic. An assistant lighthouse keeper's wife was bringing her children back from Hobart when their boat capsized. The screams for help from those onboard could be heard at the lighthouse but nothing could be done to save them.
Protests
One of Australia's biggest conservation controversies surrounded the Gordon River in the 1970s. There were plans to dam it for a hydroelectric power scheme. Thanks to an international effort which prevented the project, you can still take a wilderness cruise and glide by the pristine, untouched forests of the Gordon River.
From prisoners to piners to politics, a Gordon River Wilderness Cruise opens up tales of our pioneering heritage. Come for the wilderness and enjoy a compelling history lesson too.